16) What coolant is recommended for tapping copper or aluminium ?
Answer is:
Kerosene
Explanation:
For tapping copper or aluminium Kerosene is used as coolant.
Related Cutting Tools MCQ - Machinist(Set-1) with Answers
Explanation:
Flutes are the spiral grooves which run to the length of the drill. The flutes helps to
1. To form the cutting edges
2. To curl the chips and allow these to come out
3. The coolant to flow to the cutting edge.
Explanation:
Drill drift is a wedge shaped tool used for removing the taper shank tools from the nose of the machine spindle.
Explanation:
A hole, which is not made through full depth of the component is known as blind hole.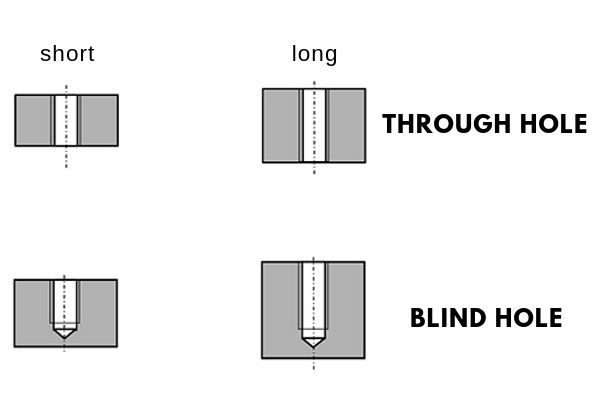 Answer is:
Drills above 31.75 mm up to 50.50 mm
Explanation:
For Morse Taper MT-4 the range starts from 31.7 mm and till 50.50 mm (Approx).