7) What is the type of chisel you would select for squaring the corners ?
Answer is:
Diamond point chisel
Explanation:
Diamond point chisel is used for squaring material at the comers.
Related Carpentry MCQ - Electrician (Set-1) with Answers
Answer is:
Check parallel of workpiece surface
Explanation:
A try- square is a woodworking tool used for marking and measuring a square piece of wood. The square refers to the tool's primary use of measuring the accuracy of a right angle (90 degree angle); to try a surface is to check its straightness or correspondence to an adjoining surface.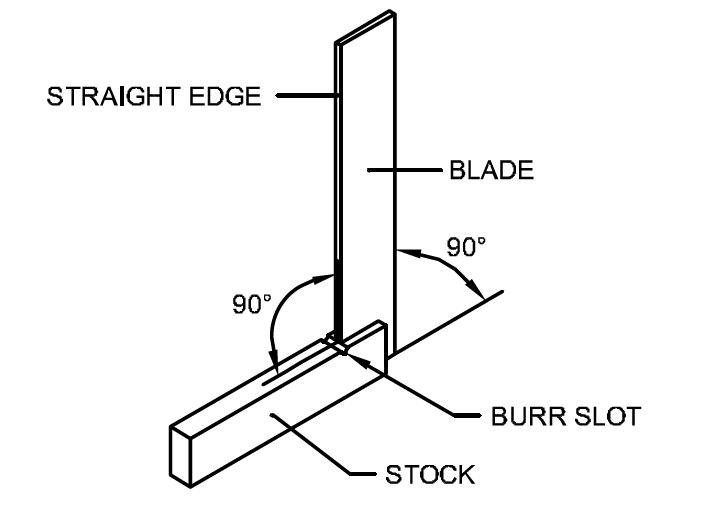 Answer is:
Between the adjacent threads
Answer is:
Two parts of a job meet mean the ends