31) Combined carbon in iron makes the metal
Answer is:
hard and gives a fine grained crystalline structure
Related Engineering Materials MCQ with Answers
Answer is:
cupola furnace
Explanation:
Cast iron is manufactured in Cupola furnace.

Cupola Furnace is a melting device which used to melt cast iron, Bronze and other alloying elements are melted. It is mainly used to convert pig iron to cast iron.

Cupola furnace is employed for melting scrap metal or pig iron for production of various cast irons. It is also used for production of nodular and malleable cast iron.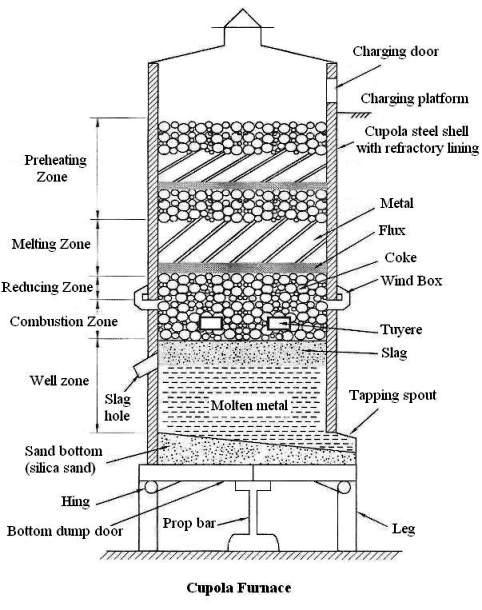 Answer is:
brittle material
Explanation:
Brittleness
Brittleness is a property of material which breaks with little or no deformation.
Explanation:
Cast iron has
* high compressive strength
* excellent machinability
* good casting characteristic
Explanation:
The compressive strength of cast iron is more than that of its tensile strength.